Which Leg Rest Should You Choose?
Choosing the correct footrest is important, in this article we explain the differences between each type.
Choosing the correct footrest or leg rest is critical to finding the right level of comfort and support for you. A footrest consists of a stationary hanger and footplate for the user's feet to rest whereas a leg rest will have a calf pad to support the lower leg as well as a footplate. 
Basic footrests are usually the standard for wheelchairs with additional functions such as swing-away footrests that make transferring in and out of the wheelchair easier and safer. Standard footplates are typically set at 90° however some hanger angles can be adjusted to be less than 90° to accommodate the needs of the user.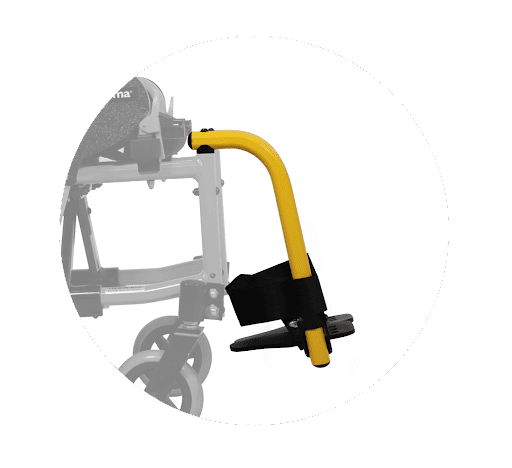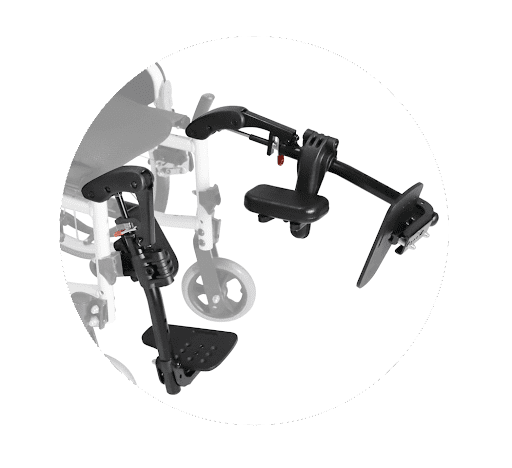 2 types of leg rest: elevating leg rest and articulating leg rest
The main purpose of these leg rests is to help redistribute the pressure on the user to help increase circulation, prevent swelling, and increase comfort. Legrests are not as common on a standard wheelchair and are most often found on a Tilt-in-Space or reclining wheelchair to provide additional leg support. Choosing between elevating leg rest and articulation leg rest can depend on your medical condition.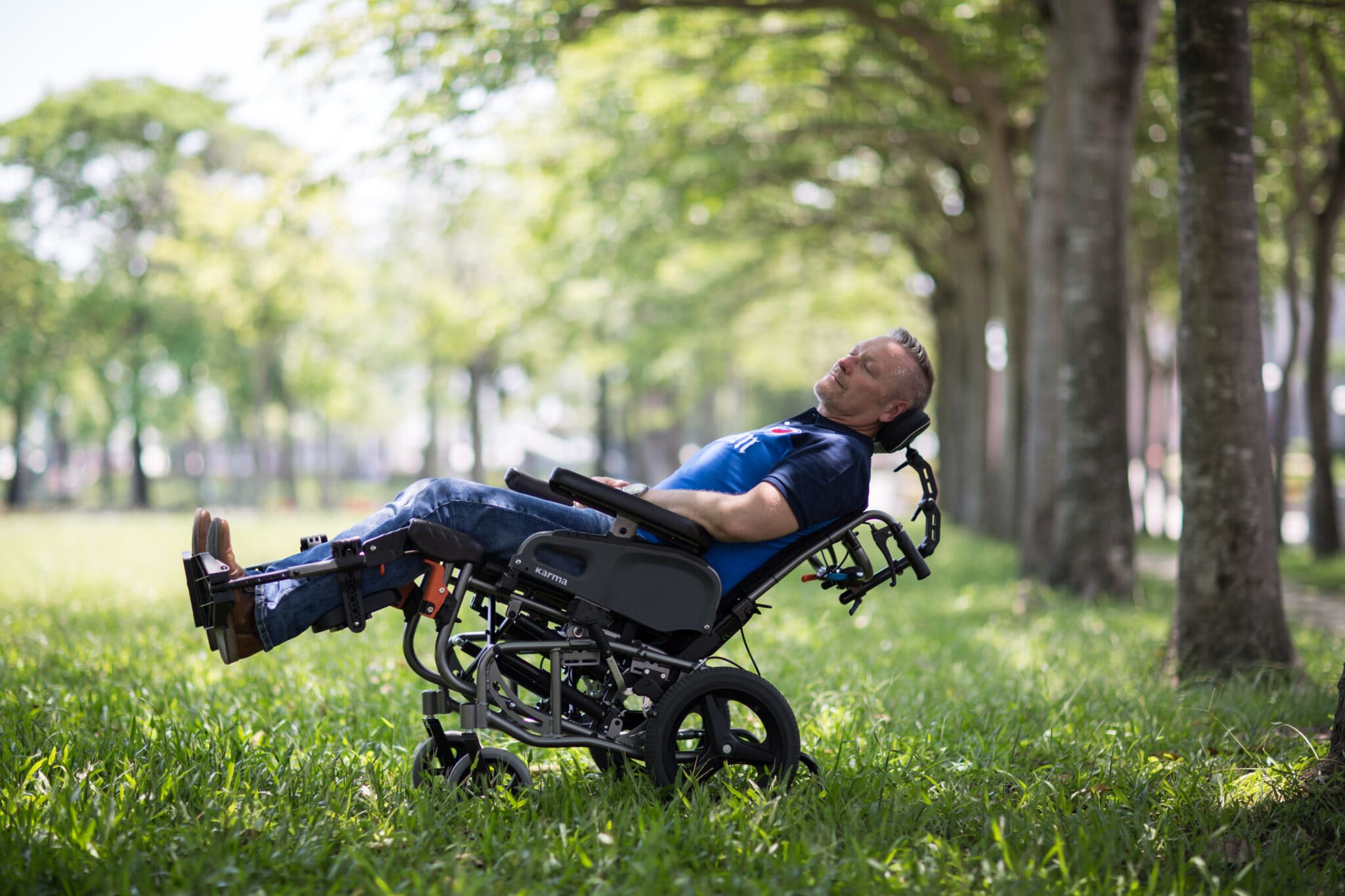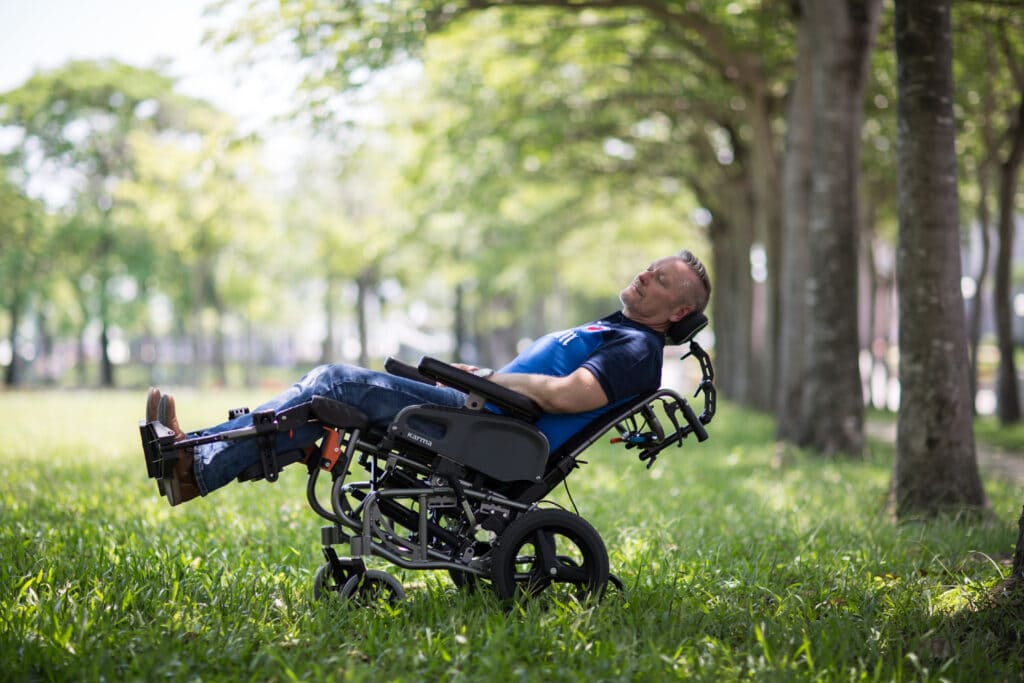 Elevating Leg Rest Designed for comfort and support
Elevated leg rests can be any angle e.g. 90° or 80°. These types of leg rest come with a calf pad to support the leg when it is elevated. This is great for users who want to be comfortable but can't bend their knees due to an injury or other medical condition. The leg can be kept straight with zero effort from the user or even a caregiver.
An elevated leg rest will always have the same elevation so it's good for users who need their legs to be rested at the same angle at all times. The length of KARMA's elevating leg rest can be adjusted to ensure that the leg remains straight and doesn't bend as a result of the footplate.
Articulating Leg Rest
Articulating leg rests extend as they are elevated which is good for users who occasionally need to bend their legs. This type of leg rest is often found in power wheelchairs
Articulating leg rests are designed to allow freedom of movement which is particularly important for someone with high blood pressure or someone who needs them as part of their therapy to keep the legs moving. The automatic length adjustment means that the user can rest easy as the length does not need to be adjusted manually. This is great for caregivers who might find it difficult to continuously bend down.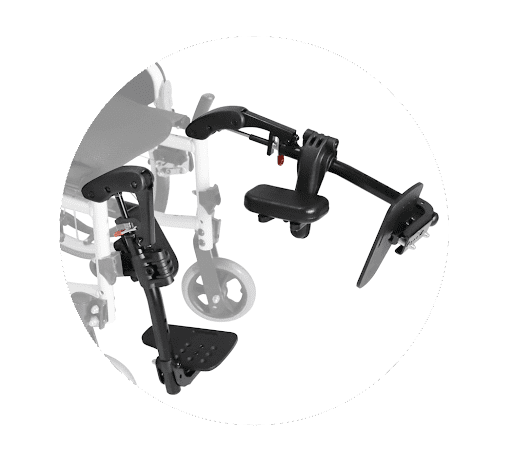 Which leg rest is best for you?
This is very much dependent on how much movement of your legs is required. If you are not allowed to move your legs then you can choose an elevating leg rest. If you can (or are recommended to move your leg) then you can choose an articulating leg rest.
Before you make a final decision, be sure to try before you buy. Remember to always do this together with a professional therapist to prevent unnecessary injuries.